Free Personal Injury Consultation: (217) 337-1400 Tap to Call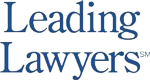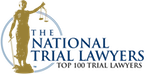 Victories for Victims of Defective Johnson & Johnson Products
No More Tears?
There have been a variety of great victories for the victims of defective drugs and devices in the recent weeks. At Koester & Bradley, we like to keep our friends in Champaign-Urbana and across Central Illinois up-to-speed on the latest Mass Tort developments so that if you or a loved on has the same or similar device you too can protect your rights. In this update, we focus on one of America's most prolific companies, Johnson & Johnson.
A Texas Jury hammered Johnson & Johnson for $500 million over the defective and dangerous Pinnacle Metal on Metal Hip system. Ryan Bradley at Koester & Bradley has been handling these cases since 2008 and has successfully resolved numerous claims for Koester & Bradley Clients. Following a two-month trial, jurors deliberated for only a week before finding that the Pinnacle hips were defectively designed, and that the companies failed to warn the public about their risks. It is important to understand that these hips are only in the metal on metal category and that Pinnacle hips with ceramic or plastic inserts are not included. Jurors awarded about $140 million in total compensatory damages and about $360 million in punitive damages. Verdicts in these early trials are not binding on the rest of the litigation, but are used to help gauge the value of the remaining claims. More than 8,000 Pinnacle lawsuits have been consolidated in Texas federal court. DePuy stopped selling the metal-on-metal version of the Pinnacle devices in 2013. That year, it paid $2.5 billion to settle more than 7,000 lawsuits over a separate metal-on-metal hip device, the ASR, which was recalled in 2010. It should be noted that Johnson & Johnson plans to appeal, however the verdict should provide guidance for the settlement of other claims.
A state jury in Missouri returned a $72 million verdict in the case of a woman whose death from ovarian cancer was linked to long-term use of Johnson & Johnson's talcum powder products. The talcum cases are particularly disturbing in that evidence showed that Johnson & Johnson was aware of the dangerous side effects of talc and refused to act. Again, It should be noted that Johnson & Johnson plans to appeal, however the verdict should provide guidance for the settlement of other claims.Janssen Pharmaceuticals, Johnson & Johnson's drug making arm, has also been on the losing end of various million dollar verdicts. In Philadelphia, juries in the past year found that the antipsychotic drug Risperdal causes male users to develop breasts and returned verdicts of $500,000, $2.5 million and $1.75 million in those cases.
Continuing its bad run in the City of Brotherly Love, the company was hit with verdicts of $12.5 million in January and $13.5 million in February over its pelvic mesh products. While Johnson & Johnson and its mesh products from Ethicon are not the only defective vaginal mesh devices on the market, it controls a large slice of the market. On March 29, the New Jersey Appellate Division upheld an $11.1 million verdict against Johnson & Johnson subsidiary Ethicon Inc. in the first bellwether pelvic mesh trial in New Jersey state court.
Client Reviews
Get in Touch
Fill out the contact form or call us at
(217) 337-1400
to schedule your free consultation.
Free Personal Injury Consultation

Contact Us Any Time

No Fee Unless You Recover on Personal Injury Cases