Free Personal Injury Consultation: (217) 337-1400 Tap to Call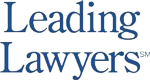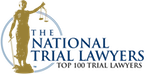 Vaginal Mesh Cases on the Rise in Central Illinois
The FDA has warned that it is not clear that transvaginal POP repair with mesh is more effective than traditional non-mesh repair in all patients with POP, and that vaginal mesh may expose patients to greater risk. Still mesh is used widely across Champaign-Urbana and Central Illinois.

The FDA issued this warning because mesh has been shown to erode into the vaginal walls. It may also tighten or shift, causing it to protrude into the vaginal canal. In certain women, the mesh begins to cause injury only a year after surgery.

Injured women may experience:
Erosion, and possible exposure or extrusion, of mesh through vaginal tissue
Perforation of pelvic organs, bowels and blood vessels
Pelvic pain and difficulty moving
Abdominal pressure
Recurrence of POP
Vaginal discharge and infections
Vaginal bleeding
Vagina scarring or shortening
Urinary incontinence
Ryan Bradley at Koester & Bradley, LLP is investigating vaginal mesh cases from many manufacturers. (read more)
Client Reviews
Get in Touch
Fill out the contact form or call us at
(217) 337-1400
to schedule your free consultation.
Free Personal Injury Consultation

Contact Us Any Time

No Fee Unless You Recover on Personal Injury Cases