Free Personal Injury Consultation: (217) 337-1400 Tap to Call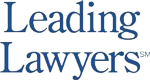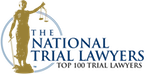 The Syngenta Class Action Has Been Certified. The Time to Opt-Out is Rapidly Approaching. Learn the Facts
If you grew corn at any point in the last three years, you need to act soon to opt- out of the Syngenta Class Action lawsuit. Simply put, a class action is not the way to pursue this issue. Since we all farm differently, it make no sense to be lumped into a class action with fewer options. Still, in this litigation, attorneys in the Kansas City MDL (Multidistrict Litigation) have convinced the Court that a class action is a proper way to resolve the problem and now, whether you have already signed up with Koester & Bradley or another firm, you must opt-out of the class action.

Compounding the situation, farmers wishing to pursue individual claims only have until April 1, 2017 to choose to be adequately compensated for losses related to Syngenta.

We all remember the StarLink fiasco, and the Syngenta Class Action is shaping up to me more of the same. Another agricultural class action developed more recently relating to long grain rice, and the same class actions attorneys, are once again muscling the class through even though individual farmers in the rice litigation made almost $50 million more than those that participated on the class.

Court deadlines are fast approaching, and this is what the class action attorneys want so that as few farmers as possible elect to pursue individual claims. The lawyers that want this case to be a class action filed their motion back on June 15, 2016. Then, U.S. District Court held a hearing on September 13, 2016, to determine how the case would proceed. The court has recently ruled that the case against Syngenta will move forward as a class action.

Koester & Bradley believes individual representation is the best option for farmers and we are basing this opinion on past results. No two farms are exactly the same. Legal representation should not be the same for everyone either. Our team will fight for your farm with integrity, honesty and character, and we have aligned ourselves with other top-notch firms to reach the goal.

We are a group of lawyers that have banded together to take on multinational conglomerate Syngenta® and other companies that are responsible for you losing the China corn market. By uniting and working collaboratively with other firms, Koester & Bradley is able to deliver results on a national level and able to go to battle with large companies such as syngenta.

Our group will be releasing opt out forms and answering questions throughout the entire process, and our motto remains- No Hard Sell, Just the Hard Facts.
Client Reviews
Get in Touch
Fill out the contact form or call us at
(217) 337-1400
to schedule your free consultation.
Free Personal Injury Consultation

Contact Us Any Time

No Fee Unless You Recover on Personal Injury Cases