Free Personal Injury Consultation: (217) 337-1400 Tap to Call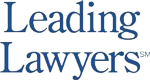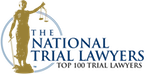 The Real Legal Issues of Pokemon Go
Crazy Pokemon Go Legal Issues, and the Three Points We Can Really Learn
Depending on who you talk to, July 4th was NOT the most important day in July this year. This is becauseJuly 6 was the release date for Niantic's viral sensation Pokemon Go, and the world has not been the samesince. Say what you will about the mobile based game that harnesses the power of GPS to allow players to makethe world their playground, but the reality of the situation is that the mass appeal of the game stretches beyondmillennials and has captivated a cross section of the populations that is as diverse as the charactersthemselves.

Unlike most app-driven games, Pokemon Go uses the player's coordinates and mapping technology to create alocation-based "augmented reality" gaming experience like any other. Unfortunately, despite the fact that aplayer's reality is augmented, the real-world is most certainly carrying on around them and the game has been rifewith oddball stories and legal situations almost from the beginning. Now that the a few months have passedsince it release, it is high-time to reflect on just what we canlearn from the legal predicaments facing many captivated by Pokemon Go.
Light-Hearted Stories:
A 24-year-old New Zealand man reportedlyquit his job to pursue Pokémon full-time. At last count, he had accumulated 91 of 150available Pokemon as he crisscrossed Australia—bear in mind this was only a few days after it release, so, with anyluck, this gentleman may have possibly collected all 151 and may be enjoying his "retirement."

In Georgia, a dedicated player followed her Pokemon (rumors suggest a "Squirtle") into a graveyard only to findherself trapped inside. Unable to find her way back out, she contacted the police by dialing 911. Thetapes are amusing, but the time wasted by authorities was significant.
Players Injured:
In that the game is location-based the fictional characters in Pokemon Go are taking some players to challenginglocales. Given the technology packed into most smartphones, in most circumstances, the little buggers will notdraw their pursuers into overtly dangerous locales. Still, a warning appears at the beginning of the gametelling players to be aware of their surroundings every time the app is opened. Still, a number of playershave stepped into potentially dangerous situations, possibly raising liability questions.
A woman in Maine twisted her ankle while distracted chasing Pokemon;
A Long Island graduate student who reportedly suffered an injury as he fell off his skateboard in hotpursuit;
Multiple lawsuits have been filed that allege that auto accidents were caused by players pursuing Pokemoncharacters while behind the wheel;
Two men, ages 21 and 22, were reportedly playing Pokémon Go when they fell off a cliff on July 14 inSan Diego. Lifeguards reported the incident according to News 7. First responders from the Encinitas Fire Department found one manapproximately 80 feet down a cliff, and the other man unconscious about 50 feet down the cliff. It isreported that the men climbed over a fence with a warning sign to locate a Pokémon character—despite theobvious risk.
Three Points that We Can Really Learn:
The Same Phone Safety Rules Apply—But Games Make Them Harder to Follow. For yearsnow, the statistics have been startling about the dangers of cell phone use while driving. In 2011 forinstance, 23% of all auto accidents involved a cell phone. When addressing the impact of a locationbased games like Pokemon Go, it is important to understand that the "game" or competition element of thegame actually ads an extra level of distraction that does not exist in garden variety texting oremailing. It is basic human psychology that while playing a competitive game, or participating in anysort of competitive activity, many people concentrate harder than when performing a non-competitiveactivity. Accordingly, unless someone is trying to send as many texts as possible in a certain periodof time, a game like Pokemon Go may actually be more of a distraction than a phone conversation orresponding to an email.
The Law Will Be Tested, and Evolve. The recent progress in location-based technologyhas changed the way individuals interact. Whether Facebook posting, catching a ride on Uber, orchasing Pokemon, sharing locations through smart devices is rife with a host of legal and safetyconcerns. Over the next few years, look for changes in present law as society grapples to adjust towith the impact of individual locations being made public. Privacyconcerns, as well as general safety concerns will be flushed out as our communal reliance onlocation-based technology grows. Finally, the viability of the warnings posted to the game may be tested aswell given the wide range of age groups that are participating.
Many Injuries Will Be Unreported. Let's face it, if you sustained an injury whileplaying Pokemon Go, you would be embarrassed to admit it. While missing work after a seriousautomobile accident may be met with sympathy, missing work after turning an ankle while pursuing a Dragonairwill have people questioning your sanity. Accordingly, the true measure of injuries while playingPokemon Go will be difficult to determine.
When a new phenomenon like Pokemon Go hits the scene, legal issues always follow. This is a healthy and natural progression. Still, it is far more preferable to follow the latest developments in the news or in the blogs than to be the example yourself. So be careful out there on your way to the Pokemon Gym, and now that the game will be available on the iWatch, keep your eyes peeled for folks checking the time as well.
Client Reviews
Get in Touch
Fill out the contact form or call us at
(217) 337-1400
to schedule your free consultation.
Free Personal Injury Consultation

Contact Us Any Time

No Fee Unless You Recover on Personal Injury Cases