Free Personal Injury Consultation: (217) 337-1400 Tap to Call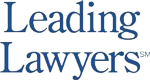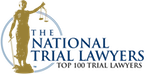 Some More Crazy Legal News
Early morning tweets from the Commander in Chief are not the only interesting news coming out of our Nation's Capital these days. There is a healthy supply of entertaining legal news as well.

Legal news can be amusing, and this time it involves a very young child and a citation for littering. Details are emerging as to how a two-year-old girl from Washington D.C. received a $75 ticket.
Envelope in Alley
According to a report by CBS 12 News, it was the discovery of an envelope with the child's name on it led to the fine. It was allegedly found on the ground in an alley near West Virginia Avenue, in the northeastern section of Washington D.C.

The child's parents related to reporters how they have always taught their daughter not to litter, so they viewed the ticket as quite ironic. In fact, when the citation arrived in the mail, their two-year-old reportedly said, "Littering, that's not good."
Inspector Firm on Fine
After the family received the citation, the girl's mother contacted the Department of Public Works (DPW) inspector who wrote up the report that led to the issuance of the citation. At first, the inspector insisted the ticket would not be rescinded because the girl's name was on it. However, the public official eventually suggested that the ticket could be dismissed if the family provided proof of the child's age.
Official Visits "Scene of the Crime"
Eventually, a DPW official went to the neighborhood to look into the incident for himself. After the visit, he said the family would not have to pay the fine.

The little girl's parents concluded that the envelope merely fell out of the trash when it was being taken to the dumpster in the alley.

Koester and Bradley, LLP, focuses on personal injury, car accident, product liability and medical malpractice cases. To learn more about our legal services, please contact us. Just remember, if you are going to litter, make sure your name is not on the material (or better yet, don't litter at all). Now that is something we can all Tweet about.
Client Reviews
Get in Touch
Fill out the contact form or call us at
(217) 337-1400
to schedule your free consultation.
Free Personal Injury Consultation

Contact Us Any Time

No Fee Unless You Recover on Personal Injury Cases