Free Personal Injury Consultation: (217) 337-1400 Tap to Call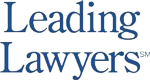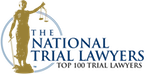 Relax on Your Summer Vacation and Avoid Identity Theft and Fraud
Many things have the potential to ruin a well-planned vacation, but identity theft may be may be at the top of the list. Spending time fighting fraudulent charges, closing credit cards, and disputing errors is certainly not how you planned to spend your time off. Unfortunately, every year there are millions of complaints filed with the Federal Trade Commission. Your chances of identity theft, however, are reduced if you try these identity protection strategies while enjoying a relaxing vacation:
Don't let that Plastic Weigh You Down. Instead of bringing all of your credit cards with you. Only bring the necessary cards while traveling. Also, don't bring sensitive documents like your Social Security card or passport unless you have to. Further, if you do need any extra identifying documents, take pictures with your phone or make photo copies.
Use Caution and be Reasonable. It's not healthy to be suspicious of everyone while traveling, but a healthy dose of caution could save you from a stressful situation. While the money belt and fanny pack may not be practical, if you are visiting a crowded destination or one that is known for having pickpockets, be mindful of your environment. Also, avoid leaving personal information, such as credit cards, in your hotel room. Instead, put any important items or information in a or a hotel safe. After all, most thefts are crimes of opportunity and even slight obstacles may deter thieves.
Don't Log In. Another thing to consider is checking your financial statements while on public Wi-Fi. Data on these connections is less secure. You are not the only person lurking on free wireless networks at the coffee shop.
Use A Credit Card. Carrying cash may seem easier and safer, but stolen cash is nearly impossible to get back. Also, should your wallet get stolen, fraudulent charges are easier to dispute on a credit card versus a debit card.
Communicate with Credit Card Providers. Credit card providers don't want your cards to get stolen anymore than you do. If they do, they may end up with a large list of fraudulent charges. Tell your credit card provider if you are traveling. Knowing of your travel plans, they can let you know if there are any suspicious transactions that show up.
Nothing can ruin a good vacation like having your identity stolen. Use these tips to maximize your protection and contact us if you find that you have experienced something unfortunate so we can sort things out. We would like to thank our summer law clerk staff for the research on this article and remind readers about our scholarship.
Client Reviews
Get in Touch
Fill out the contact form or call us at
(217) 337-1400
to schedule your free consultation.
Free Personal Injury Consultation

Contact Us Any Time

No Fee Unless You Recover on Personal Injury Cases