Free Personal Injury Consultation: (217) 337-1400 Tap to Call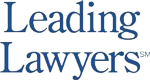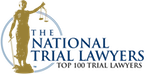 More Transparency for Credit Cards
The Federal Government's new rules for credit card companies are good news for anybody who currently uses a credit card. Starting on February 22, 2010 your credit card company must be far more forthcoming with how it will try to take your money.

When the company decides to increase your rate or other fees (and it can do this for no real reason) it must now send you a notice 45 days before the event takes place. Furthermore, if your credit card company is planning to alter the terms of your card, it must give you the option to cancel the card before certain fee increases take effect. But beware, the company may close your account and increase your monthly payment.

Starting with your most recent statement, your monthly credit card bill will include information on how long it will take you to pay off your balance if you only make minimum payments. It will also tell you how much you would need to pay each month in order to pay off your balance in three years.

The company will also have to provide two more warnings, For example:

Late Payment Warning: If we do not receive your minimum payment by the date listed above, you may have to pay a $35 late fee and your APRs may be increased up to the Penalty APR of 28.99%.

Minimum Payment Warning: If you make only the minimum payment each period, you will pay more in interest and it will take you longer to pay off your balance.

For example:
New rules regarding rates, fees, and limits are also in place and include the following:

No interest rate increases for the first year. Your credit card company cannot increase your rate for the first 12 months after you open an account. There are some exceptions: If your card has a variable interest rate tied to an index; your rate can go up whenever the index goes up. It is important to monitor rates. If there is an introductory rate, it must be in place for at least 6 months; after that your rate can revert to the rate the company disclosed when you got the card. If you are more than 60 days late in paying your bill, your rate can go up. Don't be late. Increased rates apply only to new charges. If your credit card company does raise your interest rate after the first year, the new rate will apply only to new charges you make. If you have a balance, your old interest rate will apply to that balance. Restrictions are placed on over-the-limit transactions. If you opt-in to allowing transactions that take you over your credit limit, your credit card company can impose only one fee per billing cycle. You can revoke your opt-in at any time. The new law also changes billing cycles and protections for credit card users under the age of 21.

Some exceptions apply to the above-stated measures and it is important for anybody who uses credit cards to read the new material provided by the company and to visit websites from the Federal Reserve.
​
Feel free to contact Champaign Urbana consumer fraud attorneys Koester & Bradley if you have any questions or wish to submit your case .
Client Reviews
Get in Touch
Fill out the contact form or call us at
(217) 337-1400
to schedule your free consultation.
Free Personal Injury Consultation

Contact Us Any Time

No Fee Unless You Recover on Personal Injury Cases