Free Personal Injury Consultation: (217) 337-1400 Tap to Call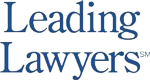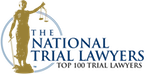 Funny General Legal News — Potty-Mouthed Defendant Holds Himself in Contempt
You probably remember some scenes in movies where a character is behaving outrageously in a courtroom, and the judge holds him or her in contempt. Think My Cousin Vinny, or A Few Good Men (when Tom Cruise was cool), however few people have heard of any person holding himself in contempt.

Recently, it did happen. As reported by Lowering the Bar, a criminal defendant didn't like his court-appointed lawyer and wanted to get a new one. The judge told him that he could either work with the lawyer he had or he could represent himself, which, the judge told the defendant, would be "the biggest mistake you ever made in your life," because the defendant didn't know anything about selecting a jury, cross-examining witnesses, or criminal procedure.
The defendant was not persuaded. He told the judge that if he had to keep on working with his attorney, he would hold himself in contempt of court. The judge tried to reason with him, but the defendant responded with the f-bomb and then continued spewing obscenities for what was captured in 12 more pages of trial transcript. It got even worse as it went along, escalating to the point where the defendant actually threatened to kill the judge's family.
It may not surprise you to learn that this was not a wise or an effective tactic. The potty-mouthed defendant ended up getting additional charges for the threats added to the criminal charges he was already facing.

This may be a funny story, but getting good legal representation when you need it is no joke. This rule applies whether a criminal case or a civil matter litigating a business dispute or a personal injury case. If you need a skilled and experienced personal injury attorney, please contact us to set up an appointment to meet in our office or your home or workplace and by all means, don't hold yourself in contempt.
Client Reviews
Get in Touch
Fill out the contact form or call us at
(217) 337-1400
to schedule your free consultation.
Free Personal Injury Consultation

Contact Us Any Time

No Fee Unless You Recover on Personal Injury Cases