Free Personal Injury Consultation: (217) 337-1400 Tap to Call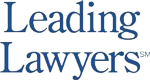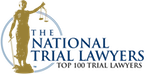 At the time of writing this post, the international community was abuzz with news that Yahoo! email in the United Kingdom was actually off-line. This is crushing news for a communication company that pioneered the world of communications in the 1990's. The outage has been resolved for most customers, however many in England were unable to access their email inbox or send messages for approximately 10 hours. This does not sound like a major problem, but to Yahoo! it certainly was.

The tales of woe for Yahoo! have been years in the running and the talking heads on business televisions can offer a litany of reasons why the once mighty giant has fallen. The situation for Yahoo! and its beleaguered shareholders began to look up during this past summer though when Verizon, after passing anti-trust scrutiny, purchased Yahoo! for $4.83 billion in July. Then Yahoo! joined the ranks of Home Depot and Target falling victim to a data breach.

This time, Yahoo! Inc. faces the first of three consumer class action complaints related to consumer protection and fraud after hackers obtained data affecting at least 500 million Yahoo users. These cases will likely be combined into a single federal case as many other class actions suits will likely follow.

In Havron v. Yahoo, Inc. (S.D. Ill., No. 16-cv-01075, complaint, 9/22/16), plaintiffs allege that Yahoo failed to adhere to its own terms of service and privacy policies to adequately protect and safeguard users' personal information from theft or misuse. Plaintiffs allege that Yahoo violated common law contract and tort law and violated the Illinois Consumer Fraud and Deceptive Business Practices Act.

The California cases—Myers v. Yahoo!, Inc. (S.D. Cal., No. 16-cv-02391, complaint, 9/22/16) and Schwartz v. Yahoo!, Inc., (N.D. Calif., No. 16-cv-05456, complaint, 9/23/16 )—blame Yahoo for gross negligence and allege identity thieves may use the stolen data to perpetrate a variety of fraud such as cloning credit and debit cards, taking out loans, opening new financial accounts, and other unauthorized activities. The Southern California case also alleges that Yahoo violated the Federal Stored Communications Act ( 18 U.S.C. 121).
​
Yahoo faces having to potentially defend multiple class actions at a cost expected to reach into the tens of millions amid an agreement wherein Verizon Communications, Inc. has agreed to buy Yahoo for $4.83 million. It remains to be seen whether this merger will occur may hinge on the outcomes of the cases. As would be expected, the company did not comment "on ongoing litigation."

If you or a loved one has a Yahoo! account take simple precautions to make sure that your personal data and financial information is safe. First, change your password, then research to see if you can find any transactions that you did not complete. Finally, if you suspect that you are a victim, it may be wise to contact a reliable credit monitoring company to run a credit report. While some of these companies are scams themselves, other are reliable.

For more information on protecting yourself, or if you or a loved one have been a victim of consumer fraud, please contact us.
Client Reviews
Get in Touch
Fill out the contact form or call us at
(217) 337-1400
to schedule your free consultation.
Free Personal Injury Consultation

Contact Us Any Time

No Fee Unless You Recover on Personal Injury Cases