Free Personal Injury Consultation: (217) 337-1400 Tap to Call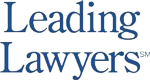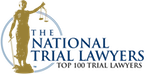 Koester & Bradley Settles Class Action, Trucking, and Medical Malpractice Cases for Millions in 2015-2016
Tom Koester and Ryan Bradley had a string of high dollar settlements in 2015. Tom Koester started the year with the largest settlement in Firm history of for a medical malpractice case for $3,500,000.00. Ryan Bradley and his team then settled another medical malpractice claim for $600,000.00 and recently a commercial trucking accident case in Champaign County for $400,000.00

Ryan Bradley and Tom Koester is now in the final stages of wrapping up a $15,000,00.00 class action case that was years in the making and benefitted a national class of doctors and hospitals. To find out more about our results for the injured in Champaign Urbana and across Illinois check out our results for our clients.
Client Reviews
Get in Touch
Fill out the contact form or call us at
(217) 337-1400
to schedule your free consultation.
Free Personal Injury Consultation

Contact Us Any Time

No Fee Unless You Recover on Personal Injury Cases