Free Personal Injury Consultation: (217) 337-1400 Tap to Call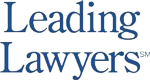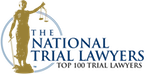 Koester & Bradley Expands Pro Bono and Charity Activities
Tom Koester & Ryan Bradley believe in giving back. By supporting local organizations such as Krannert Center for the Performing Arts, the CU Ballet, the Don Moyer Boys and Girls Club, and CU At Home, Koester & Bradley hopes to contribute to the vibrant micro-urban community we have here in Champaign-Urbana.
Most recently, Koester & Bradley sponsored One Winter Night benefiting CU At Home which supports the most vulnerable homeless on their journey of healing and restoration.
Aside from contributing to local charities, Koester & Bradley continues to provide pro bono services to the under-represented and to local businesses in need of guidance. Furthermore, beginning in 2016, Koester & Bradley will be holding local meeting to discuss often misunderstood areas of the law.
Ryan Bradley has already held numerous town hall meetings across Illinois and Indiana to educate the agricultural community on the current Syngenta litigation taking place in Marion County Illinois. ​
Client Reviews
Get in Touch
Fill out the contact form or call us at
(217) 337-1400
to schedule your free consultation.
Free Personal Injury Consultation

Contact Us Any Time

No Fee Unless You Recover on Personal Injury Cases