Free Personal Injury Consultation: (217) 337-1400 Tap to Call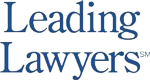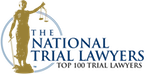 Knowledge of the Illinois Safe Haven Law Might Have Saved Newborn's Life
Since August of 2001, the state of Illinois has had a Safe Haven Law in place. Yet some believe that ignorance of the amnesty this law gives to those who relinquish their newborns to the noted places, may have led to a recent newborn death.
​
A sophomore at the University of Illinois in Champaign has been accused of killing her baby in her dormitory's bathroom, just this past March. According to the Illinois Times, Lindsay Johnson has stated that she did not realize that she was pregnant prior to giving birth. However, her cell phone seems to tell a different story. The question remains as to whether or not Ms. Johnson would have relinquished the baby legally if she had known that option was available.

the Illinois Safe Haven Law allows a new mother to leave their baby under 30 days old at any of the following locations:
Hospital
Police Department
Fire Station
EMS Provider
The mother has the right to remain anonymous if she chooses to do so. This law allows the mother to avoid criminal or civil liability for child abandonment. While adoption is still the preferred method, this option gives a new mother who is in distress a safe and legal option. It also gives endangered newborns a chance at life. So far this law has resulted in over a hundred at-risk babies finding safe and loving homes.
​
Unfortunately, this law only works if people know about it. It is hoped that this tragic case will put some much-needed spotlights on the Safe Haven Law and help to save future newborns.
If you have any questions regarding this law, please contact us. Above all, please help us spread the word that this option exists.


Client Reviews
Get in Touch
Fill out the contact form or call us at
(217) 337-1400
to schedule your free consultation.
Free Personal Injury Consultation

Contact Us Any Time

No Fee Unless You Recover on Personal Injury Cases