Free Personal Injury Consultation: (217) 337-1400 Tap to Call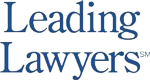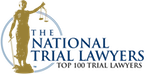 It Is Not Getting Safer on the Road in Illinois
According to the Illinois State Police, a preliminary investigation suggests a semi tractor-trailer set off a chain-reaction collision on the Tri-State Tollway in Gurnee. A spokesperson for the state police said the accident occurred in the westbound lanes near mile marker eight at approximately 5:45 p.m. on Monday, September 19. When the big rig's driver allegedly failed to slow in time, the semi struck the vehicle ahead, causing a chain-reaction collision that ultimately involved six vehicles. Sadly, automobile wrecks such as this occur frequently across Illinois and the Midwest.
Multiple Injuries
The Chicago Tribune reported that there were no life-threatening injuries, although eight individuals were hurt. A spokesperson for the Gurnee Fire Department said two of the victims required extrication. It reportedly took 10 minutes to remove one person and 30 minutes to remove the other.

One injured person went to Waukegan's Vista Medical Center East for treatment of minor injuries. The seven other injured victims required transport to Advocate Condell Medical Center in Libertyville.

In this particular situation, it was fortunate for all of the parties that injuries that were involved.
Forward Collision Avoidance Systems For Trucks
Although the circumstances of every rear-end collision involving an 18-wheeler are unique, modern forward collision avoidance systems may prevent some of these collisions. Although such safety technology is not yet required on semi tractor-trailers, the federal government is considering a new rule that might make them mandatory in the future. Similar to airbags decades ago, proponents of Forward Collision Avoidance Systems are hoping to make the devices mandatory and common place. Detractors, not surprisingly, are skeptical due to the added cost of the devices. Even with the devices present on semi-tractor trailers across Illinois, rear-end collisions will always occur since human error and negligence cannot be completely prevented.

Rear-end collisions occur for many reasons including excessive speed, distracted driving and impaired driving. When it is reasonable to claim that negligent conduct lead to a crash, it is possible for injured victims to seek compensation for medical expenses, pain, suffering and possible lost wages.

If you or a family member as a victim in a crash, we make it possible for you to speak with an attorney about the matter free of charge and without obligation. We fight hard to get our clients the full compensation they deserve under all applicable laws. To learn more about our legal services, please contact us.
Client Reviews
Get in Touch
Fill out the contact form or call us at
(217) 337-1400
to schedule your free consultation.
Free Personal Injury Consultation

Contact Us Any Time

No Fee Unless You Recover on Personal Injury Cases