Free Personal Injury Consultation: (217) 337-1400 Tap to Call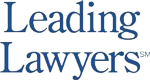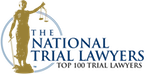 Consumer Protection and Fraud: Protect Yourself From Browser Security Threats
At Koester & Bradley we have focused our practice on helping the injured since 1895, but we also devote a great deal of time to consumer protection issues as well. While physical personal injuries often have traumatic and lasting impact on the lives of entire families, financial and fraud-related claims can also have a severe impact.

With cyber threats coming from a variety of sources, Koester & Bradley is dedicated to making sure our clients and community are continually kept up-to-date.

The Internet is full of threats, and if you're a long-time user of it, then you probably know not to click on suspicious links, to stay away from potentially dangerous sites such as porn and pirated movie websites. You may also understand that even websites that have no intent to do harm may fail to vet the safety of their advertisements. That is, clicking on their ads may send you to a dangerous website. However, even these precautions aren't enough for safe Internet use. The reason? Your browser itself may have security weaknesses that leave you vulnerable.

Cyber criminals are untiring in their search for ways to find and exploit loopholes in the software makeup of popular browsers. An example of this occurred earlier in 2017 when attackers used domain names with Unicode characters to set up phony versions of popular and trusted websites. When viewed in the Chrome and Firefox browsers, the phony website and its URL appeared identical to the real site. Criminals can also obtain SSL certificates (with a green padlock) to make their websites appear legit.
​
All popular browsers respond to these types of threats by issuing updates that correct the problem. Therefore, the main takeaway from this is to keep your browser up to date. If it has an auto-update feature, make sure it's activated. Another precaution is to review the privacy and security settings for your browser. One setting you should deactivate is the password saving feature that many browsers offer.

Another security threat comes from using browser plugins or extensions. These give your browser extra functionality but are created by third parties who might be untrustworthy. Your best defense is never installing them. Otherwise, you should install as few as possible. Look for online reviews of the plugins you're considering. These reviews should also provide a rating. A rating based on thousands of votes is more reliable than one based on a few. Check the reviews for mentions of malware and other security problems.

Finally, create a Google alert for news about your browser's security. This will keep you informed of the latest threats to watch for.
​
Use the above tips to make your Internet browsing as safe as possible. For more information or to speak to one of our lawyers, contact us.
Client Reviews
Get in Touch
Fill out the contact form or call us at
(217) 337-1400
to schedule your free consultation.
Free Personal Injury Consultation

Contact Us Any Time

No Fee Unless You Recover on Personal Injury Cases